Why Limassol?
Benefits of owning a golf property in Limassol.
Owning a golf property in Limassol, the country's most developed city, is very beneficial. The value of assets in the main financial centre of the island increase in a rapid way, with international investors making the most out of it. Also, the City of Dreams Mediterranean casino in Limassol will bring many more people to the city seeking to rent luxurious properties.
Limassol golf properties are the perfect getaway from all the hustle of the busy city while always being close to everything you might need. Whether you seek calmness and relaxation or the busy city life, living in a golf property in Limassol gives you the best of each world.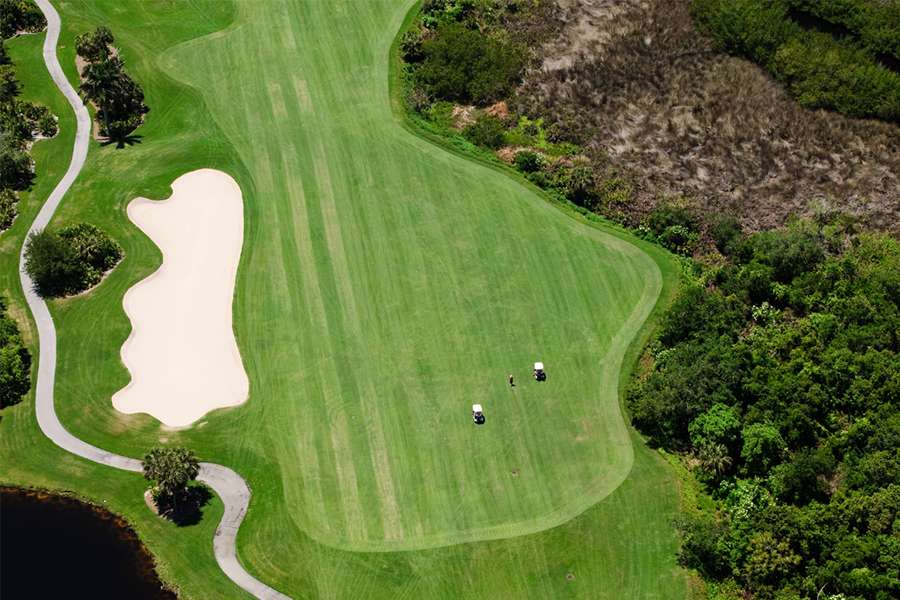 Limassol is close to both Larnaca and Paphos International Airports, which is very practical for travelling from and to the island. The beautiful countryside with the small, picturesque villages in the mountains is also easily accessible from Limassol.
Limassol golf properties are also a great place for a family. Excellent private schools and afternoon activities for children, great weather and low criminality levels are among the characteristics that make Limassol an ideal place for a family. Families can enjoy a walk at Molos waterfront promenade or have a day out at the superyacht marina.
Limassol Greens
---
Surrounded by golf greens, ponds and gardens the properties at Limassol Greens are the perfect place to live in. All the amenities that the resort has to offer and the astonishing views of nature around it make it a dream area to own a property.
The Village at Limassol Green has everything the residents need. The tavern is perfect for a taste of traditional food while a variety of delicacies can also be found at the bistro. Residents enjoy different activities, from shopping at the boutiques to doing sports like golf and tennis and having a relaxing day with spa treatments.
Limassol Greens Golf Properties for Sale in Cyprus
The spectacular golf resort in Limassol has a number of golf properties for potential buyers to choose from.
---
The state-of-the-art luxury 3, 4, 5 and 6-bedroom villas are built in large plots with spacious outdoors and a private swimming pool. Everything regarding the development of the villas is so well taken care of that the result is a perfect combination of elegance and modernity.
Limassol Greens offers 2 or 3-bedroom houses. The simple but luxurious design and the high ceilings that allow natural light in, give the houses a warm and homely ambience. These houses have a private pool and garden making them a perfect residence or holiday home.
Apartments
The apartments at Limassol Greens have the most amazing views of the golf course, the forest and the sea but also of Cyprus largest Salt Lake.
On the third floor of the apartments building there is a penthouse. It consists of 3 bedrooms with en-suite bathrooms, an open plan living area and its own lobby.
Limassol Golf Properties for Sale
Limassol Greens Luxury Apartments
These 2-bedroom and 2-bathroom modern apartments at Limassol Greens offer amazing greenery views.
Total Area: 142 sq.m
Property Features:
Air conditioning
Modern furnishings
Fully furnished
Price: Ask for price
Limassol Greens Spacious Golf House
This elegant house at Limassol Greens consists of 3 bedrooms and 2 bathrooms. Decorated with neutral colours, this modern and ergonomic house blends perfectly with nature.
Total Area: 185 sq.m
Plot Area: 378 sq.m
Property Features:
Private garden
Marble bathrooms
Underfloor heating
Air conditioning
Private swimming pool
Price: Ask for price
Modern 4-Bedroom Villa
This luxury villa villa at Limassol Greens consists of 4 bedrooms and 4 bathrooms. It has its own private garden and spacious indoor and outdoor areas.
Total Area: 388 sq.m
Plot Area: 1420 sq.m
Property Features:
Lounge area
Modern furnishings
Cinema room
Private swimming pool
Price: Ask for price